Greetings everyone.  Exciting things have been happening behind the scenes.  I have just finished up a good half of the new TNT 2.0 and we are ready to begin intense playtesting.  This is where I need help. I am looking for a small, but dedicated corps of playtesters willing to help me make the best game possible.  How can you help, you ask? Rules Reviewers – Even if you can't play games, I need people familiar with the rules of the old TNT and the overall point values and game style/feel to evaluate my new content.  Give me a...
---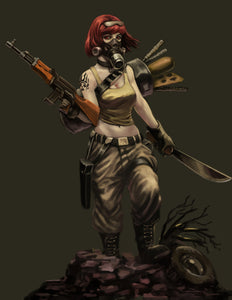 Greetings wastelanders.  Just to give you a head's up that the store is back up and running.  We have most products back in stock, but we are still working on getting all the molds up and running, so some products will remain out of stock for a short while.  Thanks to the fine folks at Trenchworx who are providing back end servicing, so you should get any orders promptly and professionally.
---
Greetings wastelanders.  Welcome to something rather unusual I have put together.  As I have hinted at in various places, I am considering releasing a new version of the This Is Not a Test (TNT) rules.  This is a long-term plan, so there is no need to panic if you just bought your rules.  As a game designer, I do not take your business for granted, so I will give plenty of notice on a new version so you can plan your purchases appropriately.  That being said, TNT has been around since 2016.  In tabletop wargaming, that's practically ancient for a...
---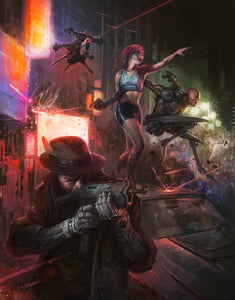 Greetings everyone.  Your humble author will be traveling to the distant desert oasis of Neotropolis this week. If you have never heard of Neotropolis, its an amazing cyberpunk-themed festival put on by the mad people who run Wasteland Weekend.  I expect it to be nothing less than awesome. If you are joining us from the sprawl of Neotropolis, then welcome.  You can check out some informative links below. Purchase a game: This is Not a Test and Reality's Edge. You can peruse our post-apocalypse themed miniatures and game supplements here. You can read about building a Reality's Edge crew here.
---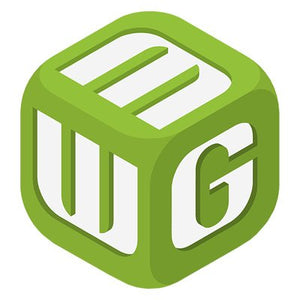 Greetings loyal wastelanders. Are you sitting in your sealed vault, irradiated bunker, or crumbling old world ruin, fighting boredom between mutant raids? Do you like high-quality video production, amazing terrain, beautifully painted miniatures, and funny and engaging hosts? Well, then today is your lucky day. If you like miniature wargaming, spend some time on the Internet, and have a pulse, you probably know the folks at MiniWarGaming (MWG). They are one of the biggest hobby content creators on the Internet and they have chosen your favorite game (This is Not a Test) to be featured in an impressive collection of...