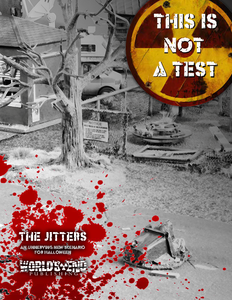 Worlds End Publishing
The Jitters – Free Halloween Scenario
Regular price
$0.00
$0.00
Halloween has come again to the wasteland and as it has become a bit of a tradition around here, we humbly offer another free scenario.  This was one has everything.  Wasteland hazards, wastewolves, and penalties to morale!  Yay!
Your warbands are in for  a spooky time as their fears get the better of them. Can they keep their nerve longer that their enemies?
This scenario is completely free to download.  While Halloween themed it will fit into any campaign or even a one-off. 
Get ready for some wasteland fun!  Try not to die.
---
More from this collection